If You Are Fed Up With Spending A Fortune Paying Someone Else To Design Your Ecovers…
Discover
The Absolute Easiest Way To Give All Your Digital Products A Professional Look

Without Spending A Fortune On Hiring A Graphic Designer!
Premium And High Quality Ready Made Ecover Design Templates!
60 High Quality Ecover Templates
Brand New and Never Released Before
Editable PSD Format, All Used Fonts Included
Fully Customizable – User Friendly
Turn Yourself Into Experienced Designer
No more hassles with graphic designer
Save Your Time And Money
Make More Money Using Our Ecover Templates
Comes With Personal & Developer License
And.. Much.. Much More…
You wrote a great book, but everyone is ignoring it.
You try to get reviews but your emails go unanswered. You advertise and promote but nobody is buying.
Your book is getting rejected by people who haven't even read it yet. That means you have a packaging problem.
YOU NEED A PROFESSIONAL BOOK COVER DESIGN
Your book cover is the first and mostly likely the ONLY impression your book will ever have on would-be readers. If it doesn't punch them in the gut and evoke an emotional reaction immediately, they are never going to read your summary or find out what the book is about. Your book cover is not just one piece of the publishing pie. The book cover is your plate! Without it, everything else will wobble and spill and make a mess.
Even though we are told to never judge a book by its cover, most people simply cant help but choose what they buy based on the way it looks. And looks are especially important when selling your own digital info products.
Why?
Because unlike physical products that people buy in stores, digital products cannot be touched, looked at, felt or looked inside in before making a purchase. When a person is deciding whether or not to buy a digital product all they have to go by to make their decision is the description on the sales page and the way the product is presentedno touching, no inspection no taking a peak inside.
Thats why if you are selling your own e-book, course, software or any other kind of downloadable product, it is extremely important that your product looks professional. Why else would all the top internet marketers hire professional graphic designers to give their products a polished, professional look?
Simply put, professional eCover graphics can and in most cases will help you sell more copies of your digital products.
Here are the main advantages of using professional
ecover design to present your digital products:
Your product will look good in the eyes of your potential customers. This is extremely important because the looks of your product and the description on your cover is all a person has to make the decision of whether to buy or not to buy your product.
Your product will be presented in a professional way, and will NOT look amateurish or cheap. This is also very important because if the presentation of your product appears unprofessional and amateur, your product will also seem unprofessional and amateurand who would want to buy that?
Professional eCover design will help gain the trust of your potential customers. The professional graphics will show to your visitors that you are a dedicated professional that will spare no expenses on making your product the best it can be.
Your polished and crisp looking eCover graphics will help justify the price you charge for your ebook, course, software or any other kind of digital product you sell.
Your sales are almost guaranteed to increase by adding a professional ecover to your website! Some digital product sellers experience increases in sales of over 300, just by adding a professional ecover!
BUT HERE'S THE PROBLEM…
If professional graphics are so important and can dramatically increase you conversion rate, why doesn't everyone hire a professional graphics designer to create a great looking eCover for their digital product?
The problem is, professionally designed eCover graphics are not cheap, in fact most professional graphic designers charge $97 and up per eCover! That is why people still use amateur looking graphics for their info products, and if your eCover graphics look amateur and unprofessional so will your product.
But lucky for you, there is now a way to give all of your digital products a professional look without spending a fortune on a professional eCover designer or learning how to create professional eCovers yourself!
With our premade cover templates you can have a professional book cover in just 3 simple steps:
Select A Cover Design

Choose from variety of our professionally made cover templates. Our cover designs will ensure that your book makes the right first impression!

Customize It

Create a personalized design with a few mouse clicks. Keep it simple or modify the font, colors and add your own images. With our templates, the possibilities are endless.

Publish Your Book

All templates are made with Adobe® Photoshop® which ensures the flexibility of working with templates and exporting the final result to number of formats.
Forget about spending houndreds of dollars on ecover design.
Forget about wasting time creating your own ecover design.
Stop stressing over trying to perfect your ecover design.
Our templates remove the stress and uncertainty of creating a book cover. We make sure every template meets the technical aspects required by publishing industry. No matter if you aim to publish your book online or offline, your cover is guaranteed!
Introducing…
ECOVER GRAPHICS PRO V2
60 PREMIUM And STUNNING Ecover Design Templates
That Will SAVE Your Time And Money!
Just Take a Look at The Templates Included…
And all the PSD source file included! So you can edit using Photoshop until meet your desire…
Say Good-bye to Stress
Fact: not everyone has the creative flair or the skills necessary to design Kindle cover themselves. Thats because designing high-quality graphics from scratch is not as easy as you think. It is time consuming, costly and if youre short on creativity… it can be highly frustrating!
Pick, Edit, DONE… It's That Simple!
You get 60 different design, and this gives you a lot of variety of different "looks" to choose from..
Explore the Awesomeness
Get Up and Running Fast With Our many Eye Catching Ready Made Ebook Covers.
Sell More Books!
A well-designed cover is the first assurance the reader has that the book is of a high quality, both in content and delivery.
Start Cover Design Services
You can even start a cover design design service and charge $99+ per design with 100% of profits.
Fast Action Special Bonuses:
Order Now And Get These Amazing Bonuses for Fast Action Taker
PLUS
Huge Secret Bonuses Ready To
Download In Members Area
See What our Customers Have To Say…
Deni and his team have created a very high quality Kindle/eCover design collection that you can be sure will do a great job of grabbing the attention of your visitors and increasing conversions.

The templates are high resolution (300dpi) and could easily be used for Kindle/eCover work online or for offline print work. All templates are organised very well and this makes further customisation very easy.

— Overall this pack gets two thumbs up from me. A Great Collection.

Graphics Marketing Expert

Deni provides high quality graphics for almost everything you need to create Superb Kindle eCovers or even PDF Reports.

If you want Kindle Covers which are going to blow your customers away and will definitely increase conversions and sales and grab more potential prospect's attention, then this new collection is the ultimate weapon you will ever need. It's a 5 stars winner!

I love saving time and making more money, so this ecover pack offer is a no brainer...

Thanks Deni, Gret Job !

Online Marketer

To be quite honest, I am shocked with the superior quality and abundance of assets included in eCover Graphics Pro 2 because it's low price point.

Using Photoshop daily, I was thrilled to see that EACH of the 60 eCover Graphic Templates comes with it's own PSD file. Most of the eCover Template elements are contained within their own clearly-named Groups for easy editing and recognition. These names and groups can be edited as well.

With eCover Graphics Pro 2, you can edit each element, mix-and-match from within the other templates, add your own images or text, and or use the templates as a basis/guide for creating a brand new eCover Graphic image. No trying to find fonts that match, they are ALL included. I'm always thinking outside the box with any graphic product I buy, and eCover Graphics Pro 2 is no exception, you can use these graphic templates to create promotional images, quote images and various other images. The possibilities are endless!

Last, but not least there are 60 JPG files, one for each eCover Graphics Pro 2 template, so you can always see where you started or use as a guide to create new.

In summary, eCover Graphics Pro 2 is a killer package and will save you and/or your Virtual Assistant tons of time whipping out Book Cover after Book Cover. With a few adjustments, YOU CAN use these eCover Graphic Templates for printed books as well. As I said above... The possibilities are endless!

Whether you are a Photoshop expert, or novice... eCover Graphics Pro 2 is a no-brainer purchase and will save you tons of time and money.

Deni Iskandar outdid himself with eCover Graphics Pro 2 and its phenomenal price point.

@PhotoshopHaven
Now, Check Out The BIG Savings You'll Get:
100% 30 Days No Fues, Money Back Guarantee
We want you to be completely satisfied with your purchase. You already see what we have to offer and we trust you will like it when you get our Ecover Graphics Pro. If for any reason the package is a far cry from your expectations, contact our support helpdesk and let us know why you're not satisfied with your purchase.
A full refund is available for 30 days after purchase and you can keep the bonuses as a token of trying. We will shoulder the risk of your purchase for you so you have absolutely nothing to lose.
I know what you're thinking… I must be out of my mind right?
The truth is, I want to help you Save a ton of money on eCover design. You can concentrate on spending that bit more on your marketing, confident in the knowledge that your eBook and other producs look absolutely amazing.
So friend, jump on this while you can…
Because this one really is a total NO-BRAINER… I seriously Should not have to explain or justify the price!
You're getting 60 exceptional and mind-blowing designed ecover templates which you can use on countless number of project and instantly save hours or days design time with less hassles and headaches.
So if you want juicy templates which are geniunely going to spice up your ebook cover, then look no further, because you just found them.
You'll never have to worry hiring expensive designer that will cost you $97 or even $297 because I already done it for you.
Save yourself a ton of time and money… hit the "Buy Button" Now.
Special 7 Days Discount
Order Your Copy Now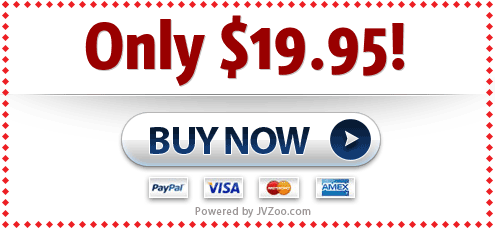 This special introductory offer is available for a limited time only and so take action now and get instant access to everything you need to save money, make money or both..
To Your Success!
P.S. Remember, these are the highest quality Ecover Design Templates you can find. Order now and take advantage of this special offer.
P.P.S. Stop spending hundreds of dollars on graphics designer services just to create the same professional high quality cover graphics they generate with these same templates.
Frequently Asked Questions
What is Ecover Graphics Pro?
Ecover Graphics Pro is eCover Templates. It's not a software or WordPress Theme.
What are the advantages of purchasing EcoverGraphicsPro?
Main advantage is the price. You can get 60 beautiful cover template for as low as $12.95. Our templates give you the freedom of customization with just a few mouse clicks. Save time and money and start publishing!
What is the format of these templates? Can I edit them?
The templates are provided in PSD format, which means they are fully customizable. We also provided a .jpg preview for each templates in their respective folder.
Do I need to have Photoshop?
Well I would say, yes.
All of our templates are made with industry standard Adobe® Photoshop® software.
What is your refund policy?
You should pay attention to our requirements, We Do The refund If there is an issue with the product and our technical support can't solve it for you, we will provide a refund for you within 30 days of your purchase.
PRODUCT USAGE POST-REFUND:
By receiving a refund, you agree to remove all files downloaded from our website, and all rights to use the product will be revoked. We reserve the right to decline a refund if the client does not adhere to these conditions.
REFUND POLICY:
Our refund policy only applies to the first time you purchase our product. Second time purchases will not be permitted the same rights to refund. We understand that sometimes the timing may not be right when you purchase our product and you may return to purchase later, but please be aware second purchase refund requests will not be permitted. This is to protect our product and ourselves from individuals who may take advantage of our refund policy.
DUPLICATE PURCHASE:
In the event of a billing error or duplicate billing, ecovergraphicspro.com will investigate the matter and issue a full refund if deemed necessary.
1) Can be edited completely
2) Can be sent to your designer to edit the template for you
3) Can use on unlimited projects you own
4) Can use on unlimited domains you own
5) Can use on unlimited client projects
6) Can use on unlimited client domains
You do not get resell rights that means you may not sell the package you have received…
Are there any One-Time-Offers or Upsells?
Absolutely Yes! More eCover Design Templates! Also we have PLR License offers in last oto, so you can resell the product!
Are the images used are royalty-free?
Yes, all the images used in our templates are royalty-free.
How do I access my downloads?
Just log on to JVZoo Customer Portal. Find Ecover Graphics Pro Vol2 and click Access Purchase. You will then redirect to download page.
I still have some questions, whom do I contact?
If you have any additional questions, you can contact us here http://ecovergraphicspro.com/contact-us/ or email us at support@ecovergraphicspro.com. Please make sure you fill all relevant information and we will get back to you as soon as possible!