Your Ecover Graphics Pro Product will now be Accessible to You in the Download Area.
Now to get the full features of what the product has to offer, you can customize your order below.
"Get An Exclusive Private Licensing Rights To The
Ecover Graphics Pro Vol 1 & Vol 2

And Start Reselling It For 100% Instant Paypal Profits!"
Join The Big Marketing Guns, Resell The Products as Your Own, Put Your Name as the Creator and Get A Complete Business-In-A-Box In A Few Minutes
Rename and rebrand to your advantage
Break down the product and build a recurring income
Every single sales materials already done-for-you!
Resell the weekly graphics exclusively given away under your name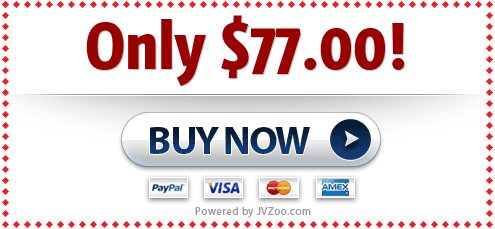 Imagine Having Your Own Products that Gives You Compounding Income Everyday Without Even Creating the Product Itself
Okay, so you already have the Ecover Graphics Pro, now how would you like to increase your income by selling the package to your customers for their personal use? You can start selling this package yourself, put your name on it, rebrand it, use it as a bonus content, add it to your membership site, etc..
By having a PLR License to your Ecover Graphics Pro Set Product, you don't need to create or design another product anymore since you already have the license to sell this package. It will take months to put together a product like this and not only that you will waste your time , but you'll also waste tons of money.
Now we both know that there's a ton of things to do if you create your own products right? So to clear things out, that wouldn't be a problem anymore. All those product development, sales letter writing, sales page designing, editing and all those headaches should be forgotten! Don't mind those complicate tasks because we're going to give you an easy time to generate instant cash flow without burning the midnight candle.
We spent over $10,000 getting this whole package together and you won't even spend that kind of amount with your PLR License using this product.
We want to give you more time for your business and even more time for vacation yourself. How about making money while you're on vacation? Being an entrepreneur is all about freedom so we're giving you an opportunity to take back your freedom and make money from it on the side.
Ecover Graphics Pro Vol 1 & Vol 2
Private Licensing Rights
Ecover Graphics Pro is a MASSIVE set of PREMIUM and Professionally designed of kindle or PDF book cover templates. These HIGH-QUALITY eCover templates are designed to help Authors, Product Creators, or Publisher make the best out of any product design and branding, Kindle or PDF Book Covers, and more.
With PLR Licence you will get 265 premium quality ecover templates covering the top niches out there. It Also come with all the PSD source file and fonts included at a price you won't find anywhere on the web.
We're talking about an easy solution to high quality professional book covers that will enable your customers to stop paying expensive fees to graphic designers. Let's face it, not everybody has graphic design skills! Hiring a graphic designer can be very expensive, and outsourced graphics are plain amteurish . This is why we created ECOVER GRAPHICS PRO, to help people save precious time and a ton of money on book cover designs.
You Get Everything You Need
To Start Selling Right Away:
Sales Letter
The product comes with a high quality sales letter made to convert. It's the exact same type of sales copy that's already proven to convert for us to a tune of 6 figures a year.
Sales Graphics
The product comes with all the professional graphics you need to start selling like preview images, website header, logo, etc..
Sales Page
You'll also get a fully put together sales page, with the sales letter and and graphics already in place and nicely formatted. You just have to stick your order button in there, upload it to your server, and you're ready to go.
Source Files
All the source files for the product and the sales page. So you can customize the product itself, the sales letter, and pretty much everything else and make the product truly unique and your own.
PLR License
You'll get Private Label Rights to everything. So you have the right to customize any part of the product, put your name on it, brand it to fit your business, and sell it yourself keeping 100% of the sales.
What's The License To These Products?
What You CAN Do:
[YES] Can use each products an unlimited number of times in your own personal products and services
[YES] Can use each products an unlimited number of times in your clients' products and services
[YES] Can resell the complete package
[YES] Can sell products individually
[YES] Can bundle products with other products
[YES] Can put your name on it to sell it as your own product
[YES] Can rename the product
[YES] Can be added to a paid membership site
[YES] Can have your own affiliate program for the product
What You CAN'T Do:
[NO] Can be given away
[NO] Can be added to a free membership site
[NO] Can be offered through auction sites
[NO] Can sell or give away private label rights
[NO] Can sell or give away master resell rights
[NO] Can sell or give away resell rights to products
[NO] Can claim copyright to product
If you're looking for a system that you can work with, adapt, model off, or simply use to start making money from the day it's setup, then you won't be dissappointed with this!
This is the same system we've been using for years to generate passive and long-term income online. And whilst there are many other ways to make money online, they fail to stand the test of time like the one in front of you.
Reserve your copy now and have a solid system in place that you can actively promote and have working for you in the background.
Remeber you're standing on the shoulders of giants who already have an established presence online and have spend years putting a powerful system like this in place so YOU can benefit straight away! You don't have to be the little guy who gets left behind anymore!
I'm going to grant your exclusive reseller license for just… $197 $97 limited offer. (hurry before price rises)!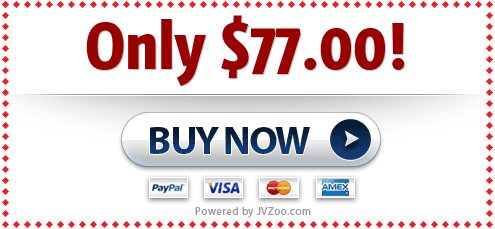 This kind of opportunity doesn't come around too often. Are you going to embrace it, start selling a powerful and hugely in-demand marketing tool, without a massive cash outlay…
To Your Success!